From July 11 to 13, Yin Hejun, vice president of the Chinese Academy of Sciences (CAS) and deputy secretary of the CAS Party group, visited the units of Xinjiang branch of CAS and held symposiums with representatives.
Yin Hejun went to Xinjiang observatory, Xinjiang institute of ecology and geography, Xinjiang technical institute of physics and chemistry,and the administration of Xinjiang branch of CAS to inspect the building of major sci-tech infrastructure, sci-tech innovation activities, party history learning and education, 3H project, etc, to learn more about the work process and party construction of each unit in recent years, and had a discussion with key representatives, solicit opinions and responded to concerns.
Yin Hejun affirmed the achievements made by all units of the Xinjiang branch system in implementing the party's comprehensive leadership over sci-tech work, promoting innovation, introducing and stabilizing talents, poverty alleviation, and serving the national strategy. And he thanked the cadres and workers of all ethnic groups of Xinjiang branch for their hard work in overcoming difficulties, innovation and providing strategic sci-tech support for Xinjiang.
Relevant people from the bureau of major R&D progress of CAS, the discipline inspection commission of CAS and Xinjiang branch participated in the activity.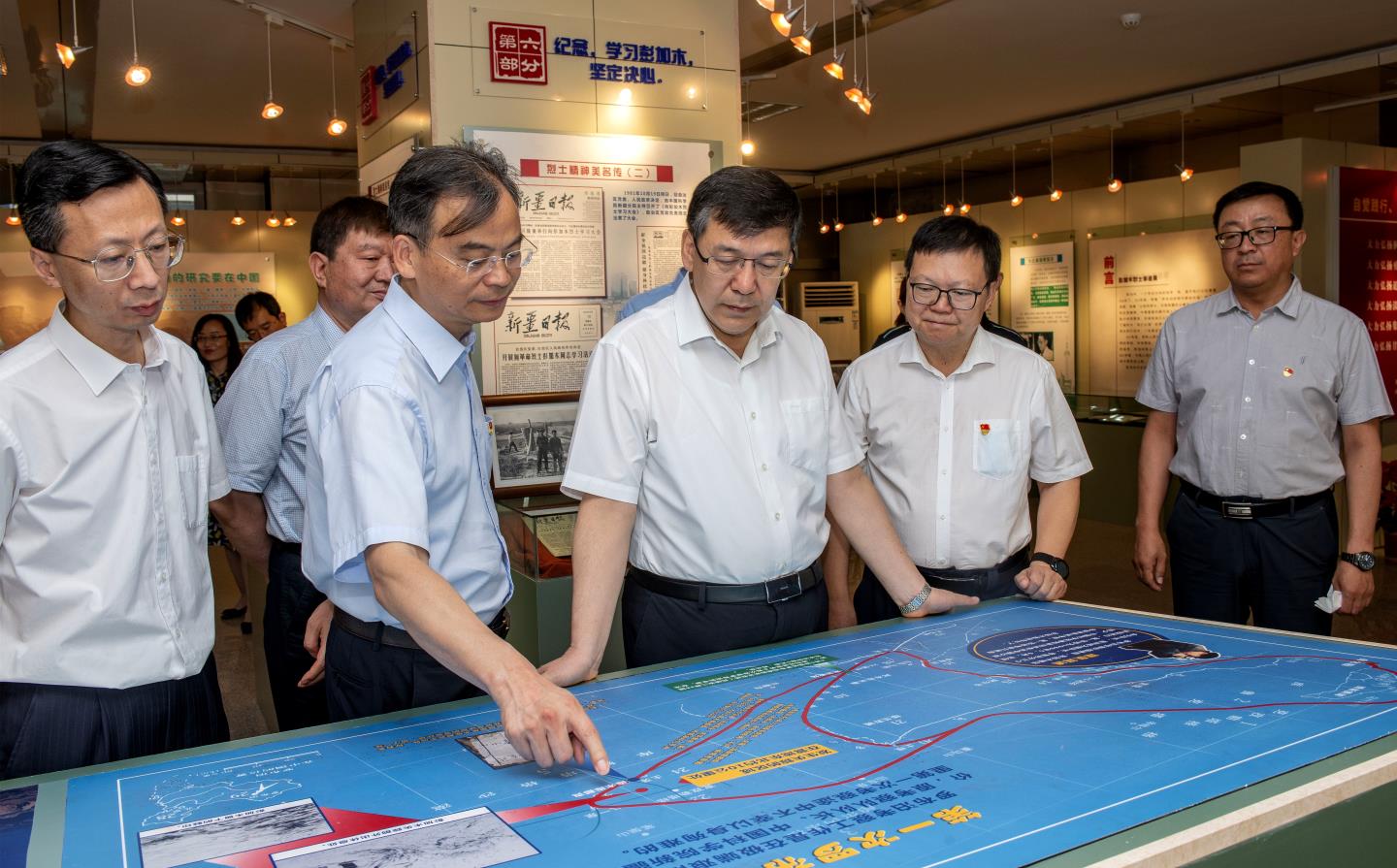 Yin Hejun visited Xinjiang branch