In March 10th, an expert group surveyed the village assisted by CAS Xinjiang branch, which was formed by Assistant Country Director of the United Nations Development Programme (UNDP) in China, Yang Fang, the Deputy Director of the division of Poverty Alleviation of China International Center for Economic and Technical Exchanges, Ministry of Commerce, Zhang Ning and Li Ke, Autonomous Region officer and Hotan Region officer of Poverty Alleviation, etc. The group was accompanied by Lei Jiaqiang, the vice president of Xinjiang Ecology and Geography Research Institute.
The village secretary Dong Wanbing introduced the basic information about Moyu county and the village, including the problems available and the development program, etc.
After the experts knew the conditions of local water, they announced that they would help local people improve drinking water safety, especially in the school.
The expert group of the UNDP project aimed at attending the forum to exchange ideas with the people's Government of Moyu county, on the topic of UNDP assistance programme. The Vice President of CAS Xinjiang Ecology and Geography Research Institute Lei Jiaqiang and the director of desert section research office Xu Xinwen were invited to attend the symposium.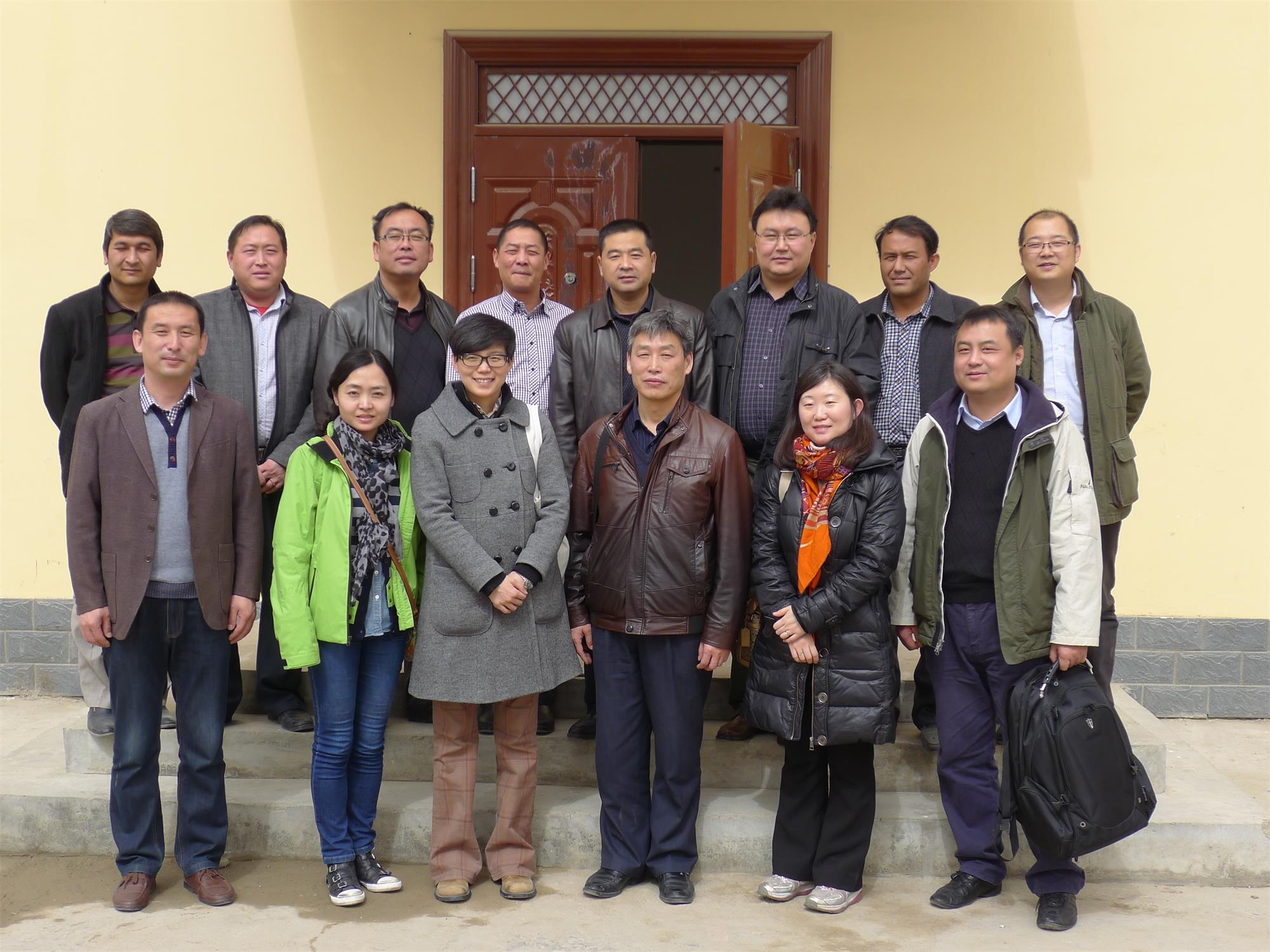 Acoustic in the village