At the beginning of this year, there is a spate of terrible accidents occurred in China, such as Foshan explosion, the Shanghai stampede, Harbin fire and Dali fire accident, causing heavy casualties and very bad social impact, which striked the safety alarm bell loudly.
In order to improve the safety awareness and skills of the staff and students, and protect everyone's life and property, on Jan.8th, Xinjiang branch organized more than 100 people to hold the 2015 winter fire safety drill in the courtyard of Xinjiang Institute of Physics and Chemistry.
Cui Wangcheng,the vice secretary of Xinjiang institute of Physics & Chemistry, presided over the event, and the 2nd fire control team of Xinjiang was invited to participate in the drill.
The fire flamed out with black smoke as soon as oil was poured on the firewood. In accordance with the arrangements in advance, drilling personnel were dividing into several batches successfully to put out the "raging fire", which was in the guidance of the firemen.Subsequently, Zhang Yawei introduced the function of the fire vehicles and relevant equipments.
The leader of the discipline inspection Anwar Maimaiti attended the event and pointed out fire safety work is the key to promote the healthy, stable development of scientific research, an important guarantee for life and property, an important part of safety work of Xinjiang branch system.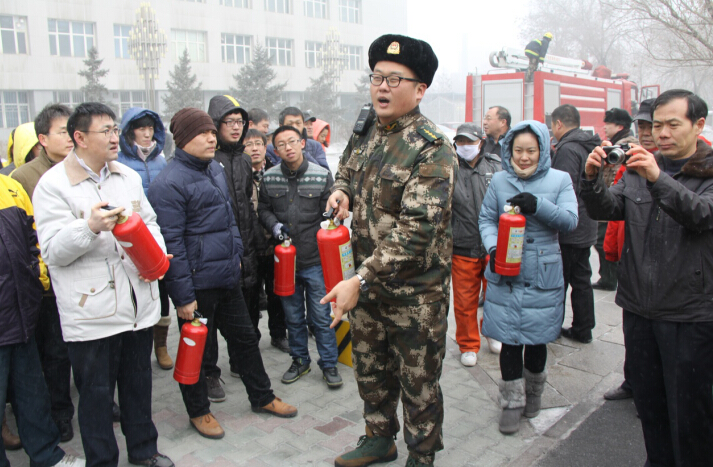 The fireman introduced the drilling personnel how to use the fire extinguisher.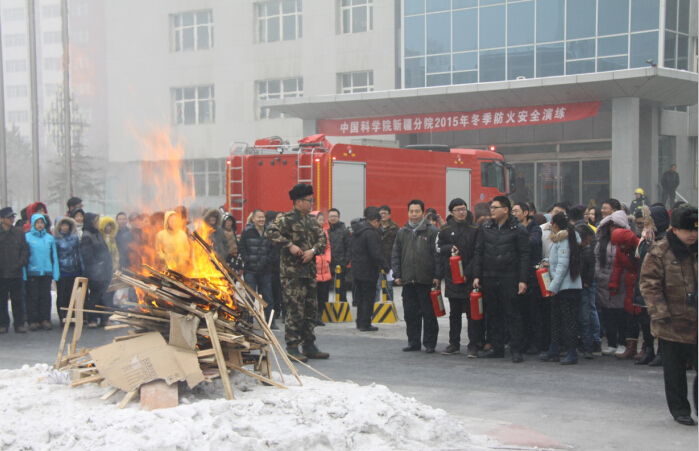 The drilling personnel were ready to put out the fire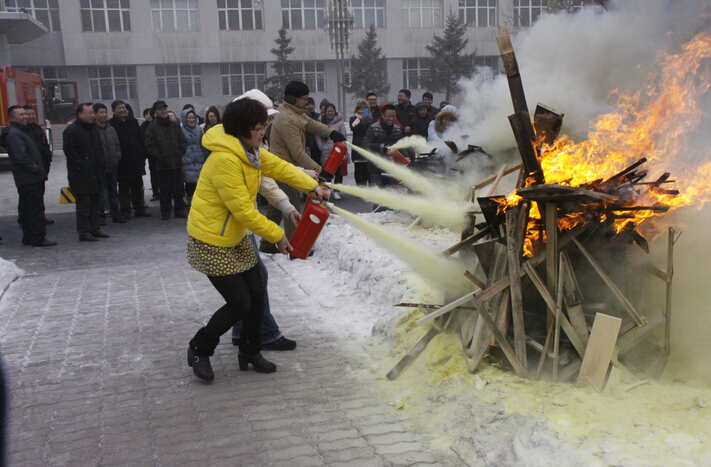 One moment of the drill