In order to further strengthen the discipline supervision work and enhance the risk awareness, on the afternoon of April 17, Xinjiang branch specially invited Deputy Director of Supervision Bureau of CAS to make a report on how to manage and use the project funds. The report was presided over by the discipline supervisor of Xinjiang branch, Anwar Maimaiti, President of Xinjiang branch Zhang Xiaolei, Party Secretary Mou Zhenjiang, Vice President Dong Yunshe and relatepersonnel totally about 70 people attended the meeting.
Yuan Dong deeply analyzed the audit case of the labor and materials procurement in recent years, combined with the background of current system reform of science and technology. He mainly analyzed the new situation of current research condition of state from aspects of research funding input, fund structure, resource allocation, national management policies, economic supervision system, management mode of research institute.
Party Secretary Mou Zhenjiang made a concluding statement. He pointed out that the Xinjiang branch staff should recognize the grim situation and the arduous task, to strictly abide by the provisions in future work, acting in accordance with the rules and regulations, to further improve the level and ability of the scientific research management.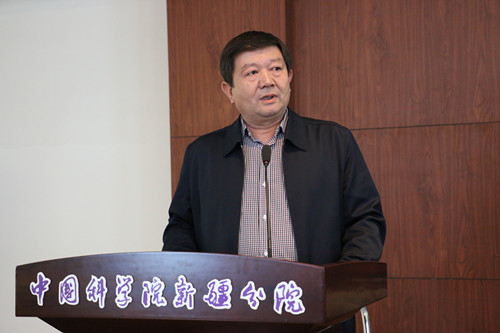 The Discipline Supervisor of Xinjiang branch, Anwar Maimaiti Presided over the meeting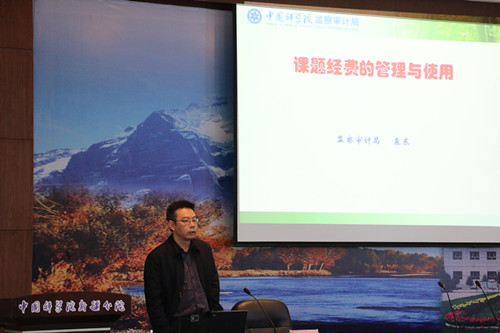 CAS Deputy Director Yuan Dong Delivered a Lecture on How to Manage and Use the Research Funds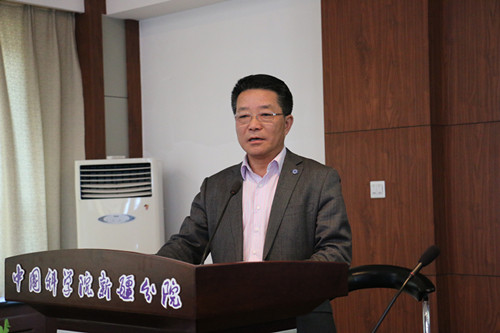 Party Secretary Mou Zhenjiang made a concluding statement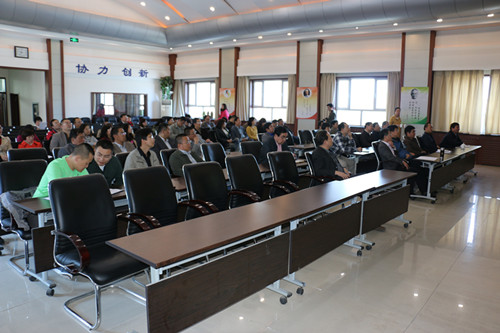 The Xinjiang branch staff attended the meeting